The photo montage of the Hollens walled garden that gives an idea of the dereliction. It's sad in one way, but it's also quite magical to push your way through the undergrowth finding old water tanks, collapsed cold-frames and moss covered steps.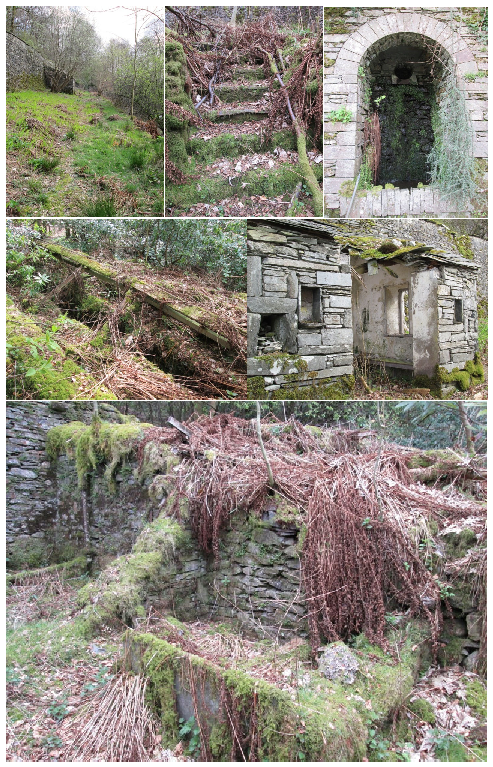 The area we'll be tackling is the top terrace where the derelict summerhouse/potting shed is. We need to clear enough ground to create a deer proof enclosure that will be our quarantine area for plants bought in for the next stage of soft landscaping at Allan Bank. To comply with plant health best practice, we have to quarantine bought in material for 6 weeks before planting out, so a quarantine area is key to being able to move on to the next stage of the garden restoration.
The bad news is the border is riddled with Crocosmia & Enchanters' Nightshade, so it'll be a dig out and slash & burn approach. We'll also clear the old path network so that we can move around the site safely, revealing the original slate edging stones in the process. By bringing a small part of the garden back into functional use, we can help to raise support to repair more of the tumbling down structures. The summerhouse has a water supply, so being able to bring that back into use as a potting shed & tool store would make life much easier for gardeners and volunteers working on site in future.
We don't want to disturb the garden too much as it's become a haven for nature and wildlife, but a little corner of this sleeping beauty can be sensitively reclaimed and restored to its past glory.